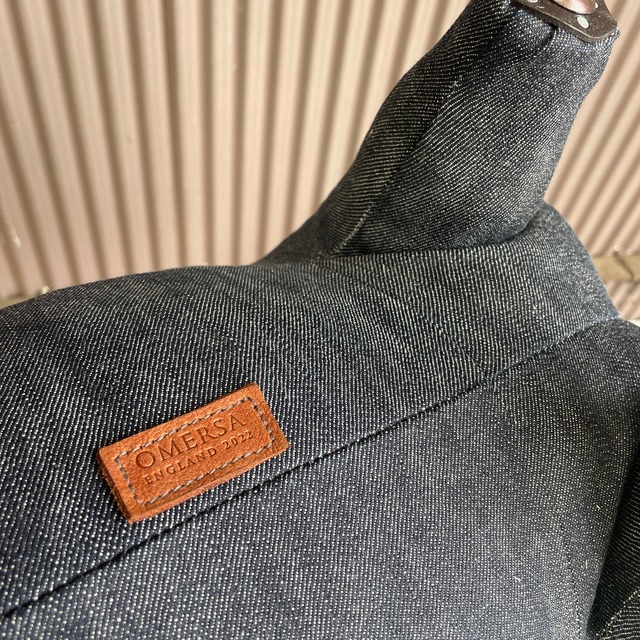 omersa / hippopotamus / denim / medium
¥198,000 tax included
the last one
Japan domestic shipping fees for purchases over ¥30,000 will be free.
Shipping fee is not included. More information.
SIZE : medium 80 x 28 x 47

OMERSAは、手作業で作られたフットスツールです。

木と鉄を用いたフレームを使用している為、大人の方でも腰かける事もできます。

外側はデニム生地で出来ており、中は手作業で詰めた木毛が入っています。

長年ご愛用いただく事により、経年変化により、デニムの味が出てきます。

*環境保護への取り組みの一環として、発送の際に、リサイクル段ボール&梱包用紙を使用してお届けします。ご理解とご協力を賜りますようお願い申し上げます。


ブランド紹介
「OMERSA(オマーサ)」はフットスツール、デスクトップアクセサリーなどユニークな革製の動物をコレクション展開する英国のブランドです。歴史は古く、1927年にロンドンの老舗デパート「LIBETY'S」で販売がスタートしました。近年ではヴィンテージの「OMERSA」アニマルが英米のハウスオークションにかけられ、コレクターズアイテムとして知れ渡るようになりました。

「OMERSA」は、イギリス製の天然皮革を使用し、熟練の職人によって手作業で丁寧に作られています。そのため、どのアニマルも個性豊かな表情を持ち、一点ものの仕上がりになっています。頑丈な大きなアニマルはフットスツールやオットマンとして、かわいらしい小ぶりのアニマルはラグジュアリーでユニークなインテリアとしてお部屋を飾り立てます。

Over 90 years of experience in making quality handmade leather animals…

All our products are designed exclusively by Omersa and Company and are made to order at our two workshops in Lincolnshire, England.

We have a small team of craftsmen who are trained up on site in the art of making leather animals!

We strive to remain true to the original methods of production and standards of craftsmanship and offer you a product of excellence.
Shipping method / fee

Payment method